PTO Purpose

:  The PTO is a group of parent and teacher volunteers working together to support our school, enhance the learning experience for all children, and strengthen the community bond of a neighborhood school.  The PTO sponsors many events throughout the year.  These events include educational activities and social activities that bring the community together.

PTO Membership

:  As parents of students at Reeder Elementary, you are already a member of the PTO!
PTO Officers and Committee Members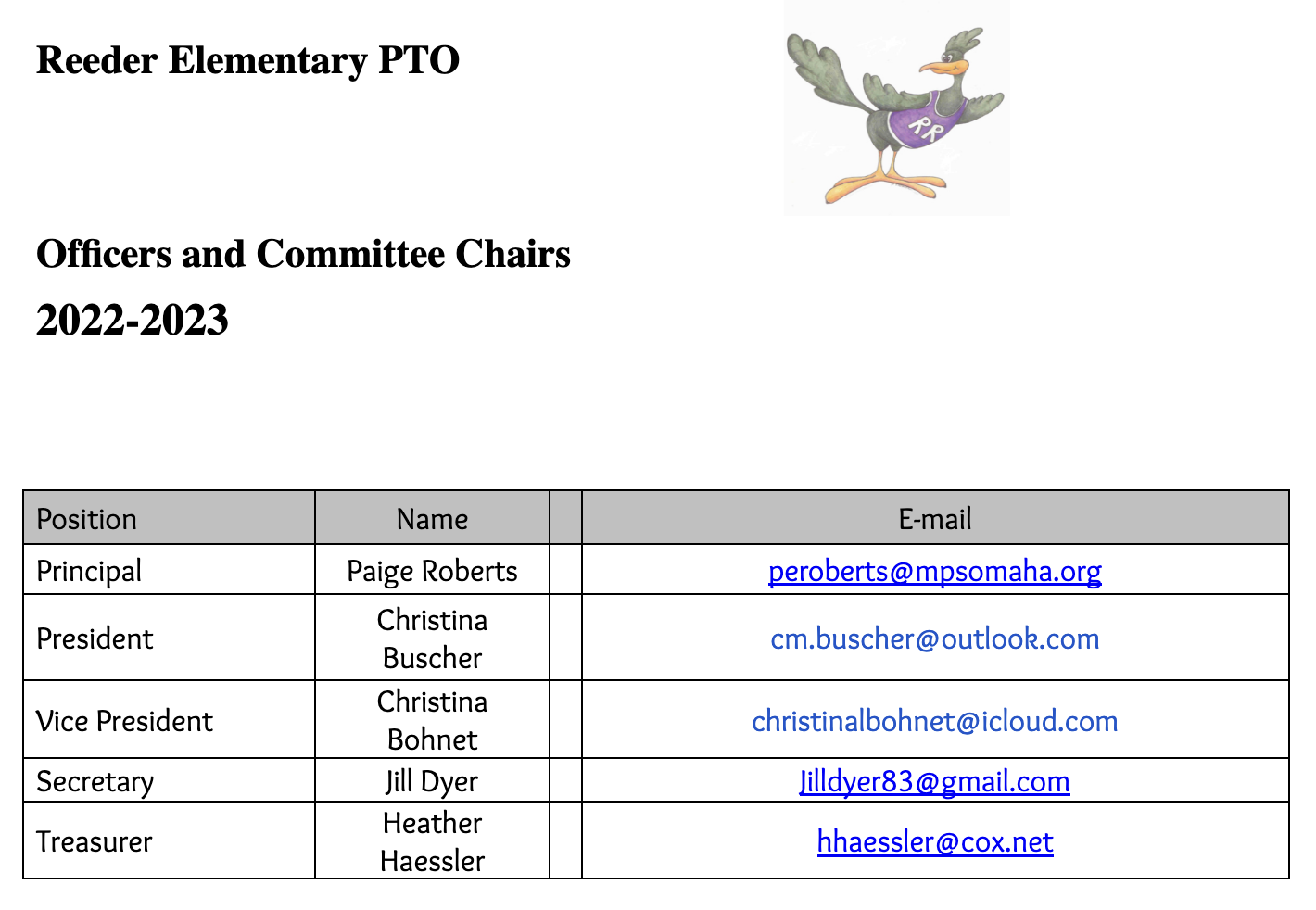 Membership Toolkit (Digital Directory)
Reeder Roadrunner Digital Directory, volunteer sign-ups and teacher favorite lists!

New to Membership Toolkit?!?!
Register>>Login

Create Account >Fill in name, email, password

Verify my email >Link expires in 2 hours

You will be directed to an Account Creation Page to enter a password

Download the app for free in the Apple Store or from Google Play
Fundraising Opportunities
0